Eastereggs¶
There are some easter eggs hidden in the game. Here are the ones I found:
Nail¶
This item is located at the Front Lawn (top left).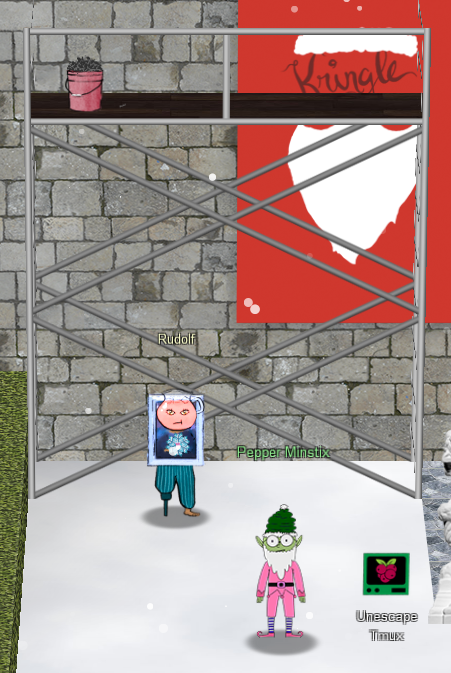 When you click on the nail, it tells you the following:
Job Hunting? Feeling Stuck? Join me for an interactive job hunting livestream! Any industry. Any type of job. No vendor pitches. Not selling anything. Just helping. https://www.twitch.tv/banjocrashland
---
Santa's Portrait¶
The origin of the portrait is unknown during most of the game. Santa refers to them as "anonymous admirer". The bottom of the portrait has the initial "JFS".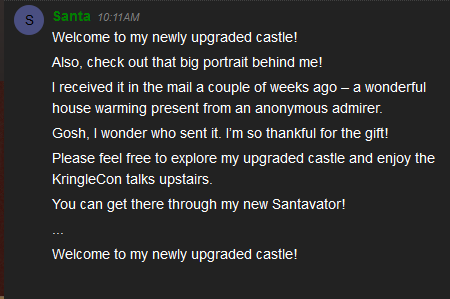 I found "Ed Skoudis"'s picture on Twitter. The two do look somewhat similar.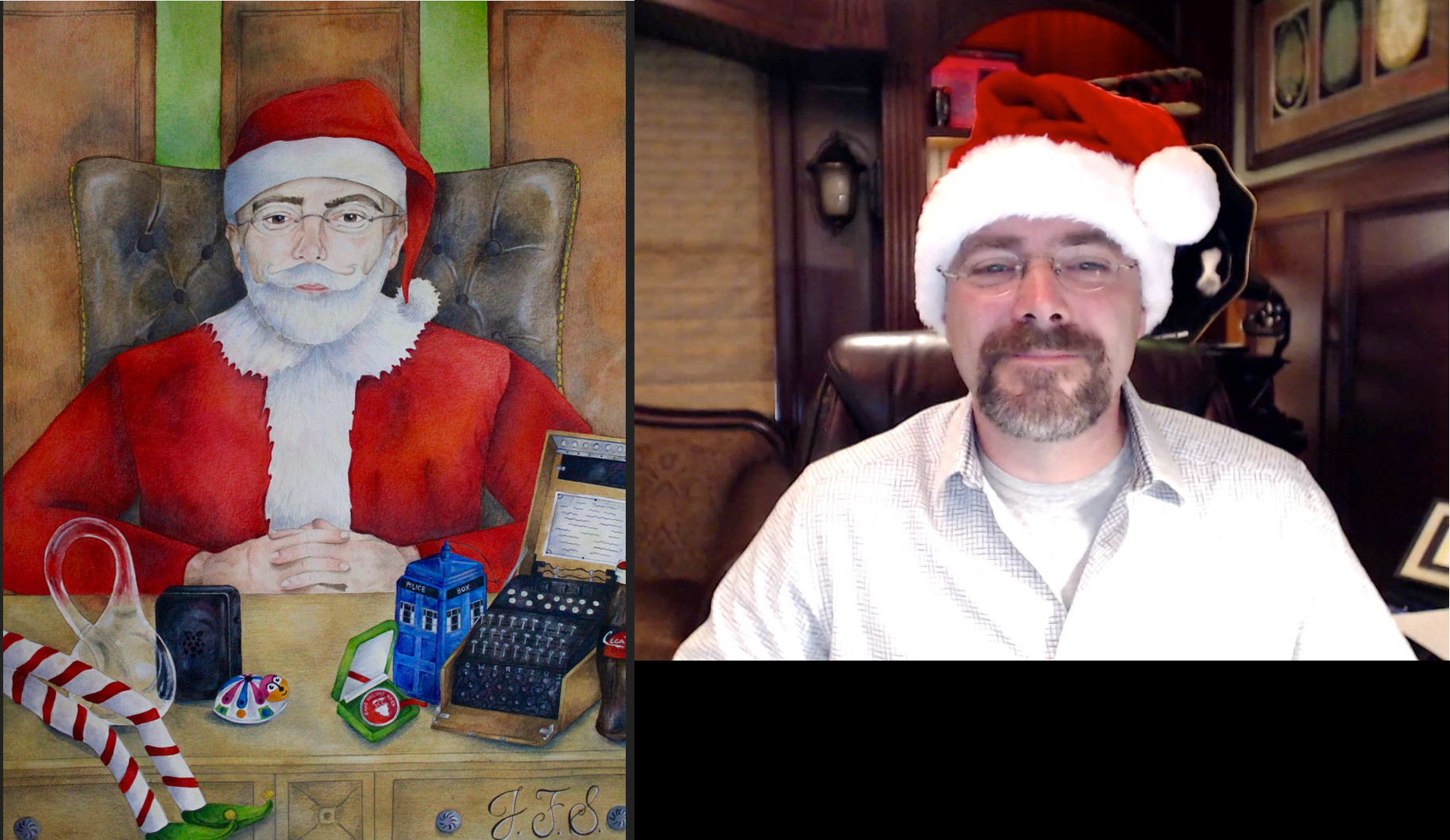 The narrative refers to the "JFS" signature as "Jack Frost: Santa,".
During the credits, it's revealed that the portrait is by "Jessica Skoudis". A google search reveals that Jessica's middle name may start with F. This means her initials are also "JFS".
The letters "N","d" or "o","I", could be seen in the top of the portrait, but I am not sure what it means.
There may be additional layers to storyline in the game.
---
Three French Hens¶
The three French hens can be seen in the Front Lawn. These hens speak french to the players. However, when players speak to them as "Santa", they speak in English.
---
"mailbox.txt"¶
During the "Kringle Kiosk" terminal challenge, there is a mailbox.txt file that can be viewed.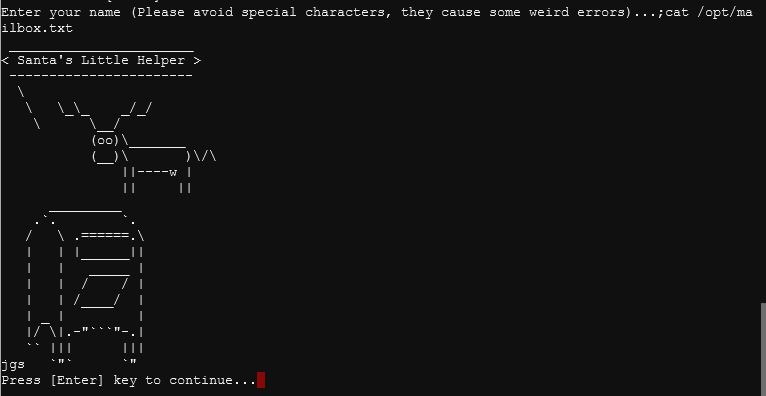 ---
Jason the Plant!¶
During the "Kringle Kiosk" terminal challenge, there is a plant.txt file that can be viewed.

Richard F. Hall¶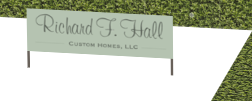 Link:Richard's website
As players enter the "front lawn", they can view an advertisement sign for "Richard F. Hall- Custom Homes LLC.". This name is not listed in the credits. "Santa" does mention that the portrait he received is a housewarming present.
Richard may be the designer for Santa's new castle.